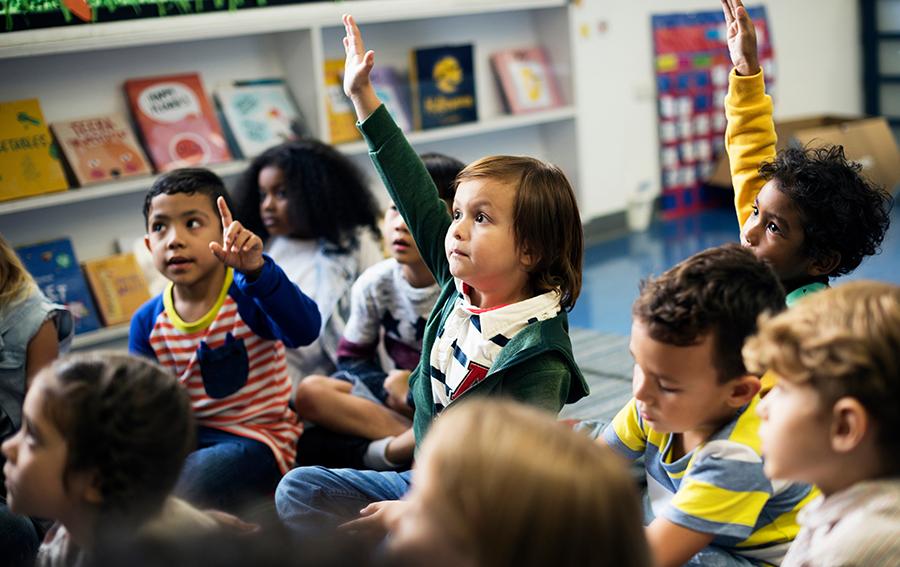 Investing in Communities in Schools to Help Struggling Students Succeed 
As donors, there can be no better investment than investing in our future generations. Education is the foundation of all progress, and students must have access to resources and support to help them succeed. Too often, we see students struggling in a system not designed to meet their needs. Thankfully, there are education programs available that can provide these students with the extra help they need to reach their goals. 
Believe In Me Bridges the Gap with Funds to Improve Academic Success
As I introduce you to the Believe In Me 2023 Grantees through this Blog Series, this week, we continue to focus on programs awarded under our Education Pillar of Caring. Education is key to breaking the cycle of poverty and ensuring that all kids have an opportunity to succeed. Investing in education is essential if we want to create a fairer and more just society for everyone. Thankfully, some programs and initiatives are working to close the achievement gap and give all kids an equal chance at success. But until we address the underlying factors that disadvantaged kids face, we will continue to see too many bright young minds falling through the cracks.
Too Many Kids Struggle Because They Live in Poverty
One in five kids in the United States lives in a household with an income below the poverty line. Millions of children are growing up without the necessary resources to thrive. Unfortunately, this also has a significant impact on their education. Studies have shown that kids from low-income families are prone to drop out of school. Those who do graduate are less likely to go on to college. They are also more likely to struggle academically, and their test scores are typically lower than those of their more affluent peers. 
Education programs are vital for those who come from socio-economically disadvantaged backgrounds. Traditional learning models only work for some of these students because of a need for more individualized attention and resources. Education programs provide an alternative learning environment where qualified educators can focus on meeting each student's specific needs while providing additional resources and emotional support to ensure their success. 
Communities In Schools Opens Up Academic Opportunities for Kids in NE Spokane
Locally, in Spokane County, Communities in Schools (CIS®) provides after-school and summer programs for students in Northeast Spokane to motivate children to come to school. The goal is to offer services to 1,000 students in seven schools during the year. CIS® Spokane has the professional experience, staff, and partnerships to attain this goal in 12 months. The work is relevant, and the impact includes increasing test scores and school attendance of the participants in this program.
Their programs provide students with more than just academic guidance—they offer tangible benefits such as increased motivation, improved self-esteem, and greater confidence in their abilities. They also teach critical skills such as time management and problem-solving, which will serve them well into adulthood. By offering the opportunity for students to gain a greater understanding of themselves, these programs create a safe space for them to grow academically and emotionally. 
CIS® believes students cannot meet their academic goals without developing solid social-emotional skills, having their physical and mental health needs met, and feeling safe in a culturally sensitive environment. Their 21st Century Enrichment Program has identified seven high-need schools in Northeast Spokane. The funding provided by Believe in Me will allow them to expand their services to meet the children's and their families' needs in these areas. 
Founder Bill Milliken's Take On Why  CIS®  is So Valuable
Founder Bill Milliken of Communities In Schools (CIS®) sums up the purpose of this valuable program in the following statement: "It's relationships, not programs, that change children," Bill once said. "A great program creates the environment for healthy relationships to form between adults and children. Young people thrive when adults care about them on a one-to-one level and when they also have a sense of belonging to a caring community." 
First Lady Dr. Jill Biden Acknowledges Vital Work of this Organization
In a recent talk, Dr. Jill Biden, First Lady of the United States and lifelong educator, addressed over 300 Communities In Schools® (CIS®) leaders in Washington, D.C. At the event, Dr. Biden stressed, "Students perform their best—and are happiest—when their parents and educators work together when their families get the support they need—as soon as they need it. Communities In Schools launched on that idea—and for decades, you've brought resources to students—tailored to the unique needs of every community in an environment that children and families already trust: their schools." In addition, Dr. Biden expressed the administration's commitment to supporting students and their families and highlighted the crucial role of integrated student supports and mentors in helping students, schools, and educators.
Dr. Biden and Founder Bill Milliken sum up why Believe in Me is proud to award $15,000 to Communities in School in Spokane (WA). Last year, Communities In Schools® (CIS®) reached 1.61 million students nationally. CIS® surrounds students with a community of support, so they stay – and succeed – in school.   
So there you have it! Education programs like Communities in Schools are among the most rewarding investments. By providing these students with personalized help and additional resources, you can give them the gift of knowledge that will stay with them throughout their lives. Not only will they benefit from the program's immediate results, but they will enter adulthood equipped with lifelong skills that will help them to believe in themselves and reach their full potential. It's hard to think of a more worthwhile cause than investing in our future generations!