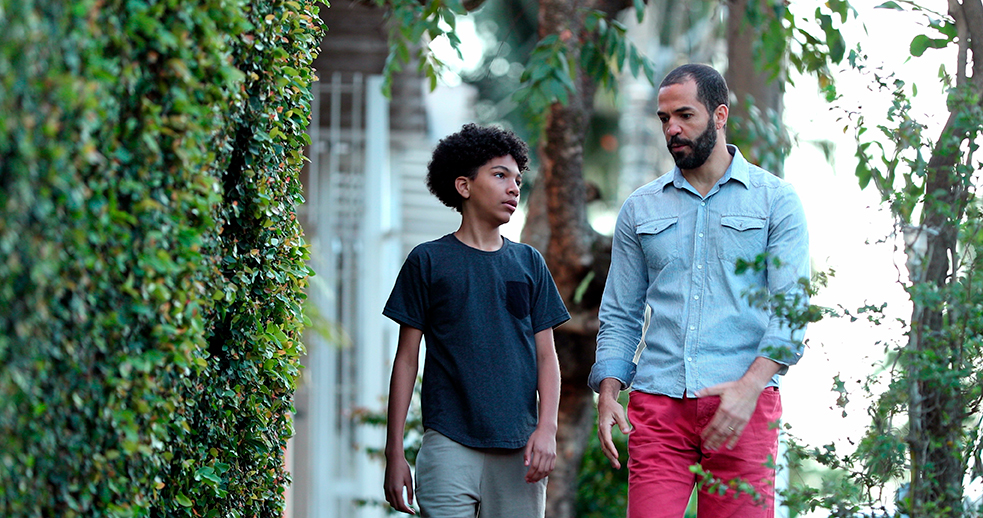 In the vast tapestry of humanity, every child deserves to thrive. In this blog, we will delve into the challenges faced by marginalized youth in rural areas, highlighting the impact of marginalization on their well-being, self-esteem, education, and prospects. Together, we will explore how Believe in Me addresses these challenges, creating opportunities for success and transforming the lives of marginalized youth.
Unmasking Inequality: The Struggles of Kids in Rural Areas
In rural areas, marginalized youth face unique challenges that result in myriad of problems. Isolation, limited resources, and societal stereotypes are significant barriers to their growth and well-being. Cut off from mainstream opportunities, these young individuals fight an uphill battle to overcome these obstacles. The consequences of marginalization profoundly impact their education, self-esteem, and prospects. Believe in Me recognizes these challenges and stands at the forefront of empowering children in rural areas.
Bridging the Education Divide in Rural Communities
Access to quality education is a pressing issue for marginalized youth in rural areas. The lack of quality school options, inadequate infrastructure, and limited extracurricular activities create barriers that hinder their educational development and diminish their hopes for a successful future. Recognizing the urgency of this issue, Believe in Me takes a proactive and comprehensive approach to empower these young minds and open doors to knowledge.
One of our key initiatives is the Believe in Me Academic Scholarship Program. This program is designed to cater to marginalized Washington State and North Idaho students who demonstrate exceptional leadership, grit, and perseverance. We provide targeted support and financial assistance to these students, helping to alleviate the financial burden often associated with pursuing higher education. Whether they are current students or individuals who have already earned their high school diploma or GED and are planning to enroll in an accredited higher learning institution, our scholarships aim to create equal opportunities.
Our commitment to improving education in rural areas goes beyond scholarships. Believe in Me believes in expanding school resources to ensure that kids have access to a well-rounded education. We invest in resources to enhance learning environments and equip educators. By embracing technology-based learning initiatives, we bridge the gap between rural and urban education by increasing access to educational resources.
Extracurricular activities and vocational training programs also play a vital role in empowering children. We understand the importance of equipping them with essential life skills and boosting their self-esteem. By cultivating extracurricular activities such as sports, arts, and vocational training, we offer opportunities for personal growth, exploration of passions, and development of practical skills to advance them in their academic and professional journeys.
Believe in Me is committed to addressing the education gap in rural areas by providing scholarships, expanding school resources, embracing technology, and fostering extracurricular opportunities. All youth in rural areas deserve equal access to quality education and the chance to fulfill their potential. By empowering them with the necessary tools, resources, and support, we aim to transform their educational experiences, pave the way for brighter futures, and break the cycle of limited opportunities in rural communities.
Forging Bonds, Building Bridges: Fostering Community for Rural Youth
Believe in Me understands the profound impact of a united and supportive community on empowering marginalized youth. We recognize the importance of creating safe and inclusive spaces where these young individuals can feel seen, heard, and supported. 
In rural areas, where isolation and discouragement are prevalent, we strive to fill the void of a nurturing community. We proudly support the Girl Scouts of Eastern Washington and North Idaho. This incredible organization allows every girl to practice a lifetime of leadership, adventure, and success. Through the Girl Scouts program, children in Title 1 schools, low-income rural communities, and community centers can participate for free. Focusing on community, sisterhood, and celebrating each individual's unique value, Girl Scouts provides a platform for healthy relationship development and helps girls find their voices.
The Juliette Girl Scouting initiative is offered as part of the Girl Scouts program. Juliette Girl Scouts are individually registered members who may not have access to a traditional troop. This program works particularly well for girls in rural areas or those seeking a tailored experience. Juliette Girl Scouts work with adult mentors to complete the Girl Scout program, participating in a wide range of activities and earning badges that foster skill-building, leadership development, and community service.
Healing the Wounds: Breaking Down Barriers to Mental Health in Rural Areas
Kids in rural areas face numerous challenges when accessing healthcare and essential wraparound services. The scarcity of nearby facilities and the long distances they must travel only worsen their vulnerability, adversely affecting their physical and psychological well-being.
Although Believe in Me does not offer funding for specific healthcare programs in rural areas, we are deeply committed to addressing this critical issue and expanding our services to reach those communities in the future. We recognize the urgent need to provide comprehensive healthcare solutions that meet the unique needs of children in rural areas.
As part of our mission, we actively collaborate with organizations like YWCA Spokane, which shares our core values of eliminating racism, empowering women, and promoting peace, justice, freedom, and dignity for all.
We are inspired by their exceptional work providing inclusive, trauma-informed services that help survivors heal and achieve personal growth. Their dedication to advocacy, education, empowerment, and meaningful access aligns closely with our vision of creating a brighter future for marginalized youth.
YWCA Spokane offers various valuable programs and services, including 24-hour helpline support, confidential safe shelters, safety planning, mental health therapy, child advocacy, legal assistance, financial education, job training, and more. These comprehensive initiatives address the diverse needs of trauma survivors and their families, supporting them in overcoming barriers and rebuilding their lives with dignity and resilience.
By collaborating with YWCA Spokane and other organizations, we gain valuable insights and expertise in serving marginalized individuals in rural areas. While our current focus is on supporting organizations like YWCA Spokane, we are actively exploring opportunities to develop and implement healthcare programs tailored to rural communities. We aspire to provide accessible and comprehensive healthcare services that bridge the gaps in rural areas, ensuring that all youth, regardless of location, have equal access to quality mental healthcare and support.
As we move forward, we remain dedicated to eliminating barriers, empowering kids, and creating a brighter future. We are grateful for the collaboration with organizations like YWCA Spokane and our extensive network of partners who share our vision. Together, we will continue to work tirelessly, advocating for comprehensive healthcare solutions and fostering social and emotional development for chidlren in rural communities. By expanding our services in the future, we aim to make a lasting and positive impact on the lives of those in need, ensuring that they receive the support and opportunities they deserve.
Together, We Can Transform Lives: Take Action Today with Believe in Me!
The challenges marginalized youth face in rural areas are manageable. Believe in Me is at the forefront of creating opportunities for their success. Understanding the types of marginalization they endure, acknowledging the barriers they face, and recognizing their immense potential, Believing in Me significantly impacts their lives. As individuals who care about empowering kids, we have the power to create change and provide support.
Take action today! Visit Believe in Me's website to learn more about how you can contribute through donations, volunteering, or becoming an advocate for change. Together, let's create a world where every child can develop the self-confidence they need to succeed regardless of their background or geographical location.