International Day of Women and Girls in Science, created by UNESCO, aims to encourage more women and girls to pursue careers in science, technology, engineering, and mathematics (STEM). 
This blog is part of a series of blogs focusing on the importance of STEM for kids and the programs that support and promote the participation of boys and girls in this field. However, this year, and to celebrate women and girls in science, we want to bring attention to the importance of women's work toward solving global challenges. 
Meet Six Women Who Change The World Through Science
We want to inspire and encourage you to support the kids around you to follow their dreams! So let's take this opportunity to highlight some successful female scientists throughout history who have made incredible contributions to their respective fields.
Marie Curie (Natural Science):
It is almost impossible to talk about women in STEM without mentioning one of the most remarkable women in science. Marie Curie was an influential
figure in science
, and her legacy continues today. Born November 7, 1867, in Poland, Maria set out to make a mark on the world of physics and chemistry- which she did with remarkable determination. Alongside her husband Pierre Curie, they discovered radioactivity's two elements: polonium and radium. In 1910, she successfully produced radium as a pure metal and documented the properties of the radioactive elements and their compounds, bringing her another Nobel Prize in Chemistry.
Her daughter also carried Marie's passion.
Irène Joliot-Curie
, was a chemist, physicist, and politician who also won the Nobel Prize in Chemistry in 1935.
Katherine Johnson (Formal and Natural Science): On August 26, 1918, in West Virginia, a remarkable woman was born; Katherine Johnson. Showing her extraordinary talent from an early age, she became one of the first black students to be selected for admission into West Virginia University's flagship school. Her ambition and drive led her to take every opportunity, including applying at NACA (later known as NASA) when they started hiring African American Women with solid math skills. She worked alongside Dorothy Vaughan and Mary Jackson on the calculations which eventually guided the Friendship 7 Mission back in 1962 – making them heroes in modern history! To read more about this incredible group of women, you can check out "Juneteenth: A New Era Of Hope For African American People" or look up how President Barack Obama awarded Katherine Johnson with The Presidential Medal Of Freedom, honoring her lifetime achievements in physics and mathematics as well as space science.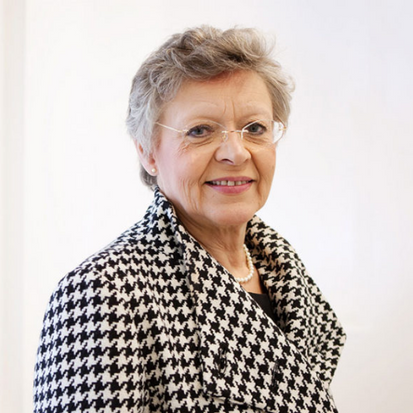 Françoise Barré-Sinoussi (Life Science): Françoise Barré-Sinouusi was born in 1947 in France. Françoise is a prominent scientist studying HIV/AIDS and its pathogenesis, having initiated research programs on it since 1988. Working to understand immunity against these diseases and leading over 250 communications at international congresses, her efforts have been widely recognized with more than ten awards, including Nobel Prize for Medicine. She has also authored or co-authored 270 original publications and 120 articles in book reviews – all reflecting her dedication to finding better solutions for those living with AIDS around the world.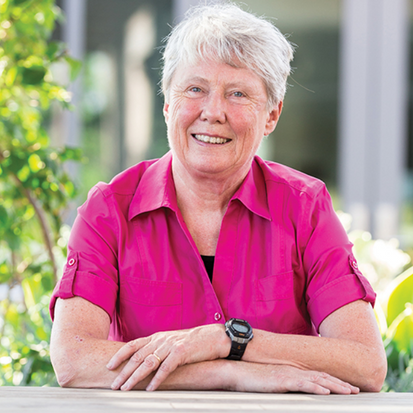 Maria Klawe (Formal Science): Maria Klawe was born in 1961 in Canada. Klawe overcame her difficult teenage years to start an esteemed career in STEM. She pursued her passion for technology and became a prominent computer scientist. Klawe is now the first female president of Harvey Mudd College and works hard to ignite passion about STEM fields amongst diverse groups. During her tenure at Harvey Mudd College, her work has helped support the Computer Science faculty's ability to innovate and has raised the percentage of women majoring in computer science from less than 15 percent to more than 40 percent today.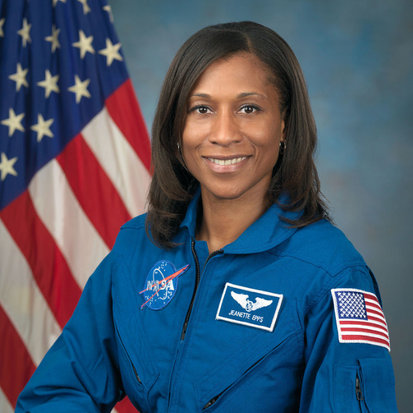 Aprille Ericsson-Jackson (Formal Science): April Ericsson-Jackson was born on April 1, 1963, in the USA. She attended the Massachusetts Institute of Technology before attending graduate school at Howard University. She was the first African-American woman to earn a Ph.D. in Mechanical Engineering from Howard University and the first African-American woman to receive a Ph.D. in Engineering at NASA's Goddard Space Flight Center. Her advocacy for other women and minorities seeking success within these fields continues today, with her career at NASA still going strong since April 1, 1963.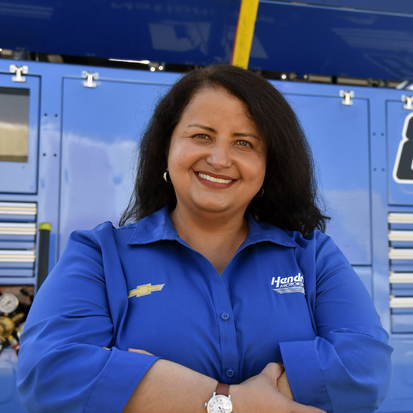 Alba Colón (Formal Science): Alba Colón was born in 1968 in Spain but moved to Puerto Rico with her family at the age of three. While pursuing her mechanical engineering degree, she joined the Society of Automotive Engineers and fell in love with cars. Since then, Alba has been an unstoppable force in car racing. Alba is one of the most influential women in NASCAR. In 2001, Colónleading GM's prominent racing program as Chevrolet Racing Program Manager for the NASCAR Cup Series. Under Colón's charge, Chevrolet was the most dominant manufacturer in the NASCAR Cup Series, amassing 286 race wins, twelve driver championships, and fourteen manufacturer titles.
How Diversity and Inclusion in STEM Benefits Society
It's a reality that having more female scientists benefits society as a whole. Research suggests that teams of both men and women tend to be more successful. There is increased creativity due to different perspectives and diversity leading to better decision-making. It also helps create an inclusive culture where everyone feels comfortable sharing ideas without fear of judgment or prejudice. 
In future blogs, we will keep admiring and recognizing the excellent work of hundreds of women worldwide who are making a difference in their fields or work and society. Thanks to them, more girls are eager to follow in their steps and become scientists, mathematicians, and engineers.
Encouraging Kids To Follow Their Dreams
For more details about women and girls in science, we invite you to read 1) Why It's So Important to Have Girls in STEM Education and 2) STEM Programs Help Kids Develop The Self-Confidence They Need To Be Successful. 
The good news is that girls and boys worldwide are gaining an increased interest in STEM thanks to initiatives like the International Day of Women and Girls in Science. Here at Believe In Me, we support these programs (See Programs) wholeheartedly and think it's important to encourage kids of all ages to explore their interests in science. Additionally, reading stories of inspiring women scientists is a great way to get motivated and excited about STEM careers. Today is a day to celebrate how far we've come but also acknowledge how much further we have to go to ensure equality for everyone in the scientific community. Thank you for taking the time today to learn more about amazing women scientists and be inspired by their achievements!
Inspiring Marginalized Girls to Make a Difference in the World
As a foundation dedicated to supporting marginalized kids, our work is to inspire girls with the self-confidence they need to accomplish their dreams of getting to the moon, discovering a new element, finding the cure to a virus, or participating in NASCAR. With your generosity, we support programs that provide marginalized girls with a safe place to call home, a family that loves them, a feeling of community, and opportunities to learn, build self-esteem, and have fun. We have seen just how inspiring it is to learn about the amazing women who are pioneering the use of science to make a difference in this world. 
Their stories of success prove that despite whatever obstacles they may face, with hard work and dedication, anything is possible. We must remember that diversity is beneficial and vital for developing new ideas and solutions. That's why initiatives like Believe in Me create learning opportunities that can help shape the future of science initiatives by empowering children to pursue their dreams regardless of gender or background.  Inclusivity must be at the forefront if we want to continue creating a brighter future with technological advancements. Donate or volunteer today at Believe In Me and be part of something bigger than yourself that can help put everyone on an equal footing for a better tomorrow.  Let's get out there and help make a change!