Now that I've had time to dig myself out of the bunker, I'd like to thank you for joining us for our first annual Believe in Me Charity Golf Tournament. Thanks to all 128 golfers, 18 corporate sponsors, and 22 volunteers, it was a huge success. Not only was it a terrific day to be out on the course, but we were also very entertained with the talents of Troy Teal, the local long-drive professional who awed us with his drives over 430 yards! Check out our amazing gallery of photos below. What a great looking bunch of golfers and volunteers who care about kids.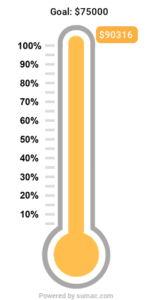 With your generosity, we were able to bring in $90,316.28, which exceeded our goal by over $15,000. Not only were funds raised through the event registrations, but also through purchasing "cheats for charity." The hole-in-one contest, mulligans, string, red-tee advantages, and grenade balls made the day fun, assisted teams with improving their scores, and is helping to make a difference in kids' lives every day! You can still donate by texting GOLF21 to 44-321.
Everyone who participated in our event was a winner, but we have created a quick video highlighting those who were recognized during our awards ceremony.
If you get a chance, be sure to congratulate our winning teams: Team 1: Michael Wukelic, Gary Stickel, Edwin Webster, and David King and Team 2: Paul Sorensen, Dennis Patchin, Dave Bozett, and Blake Bozett.
Thank You to Our Sponsors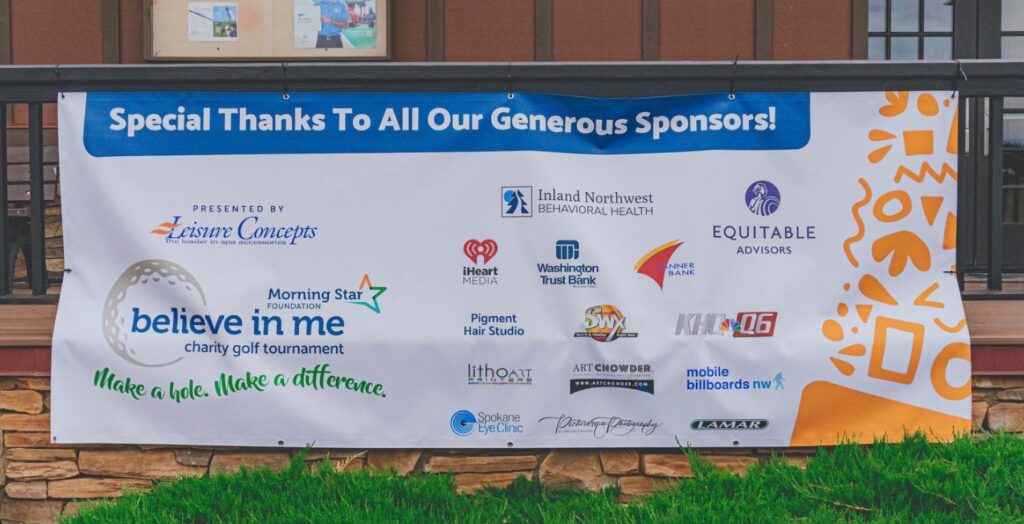 This event was a success due in part to the generosity of our corporate sponsors. Not only did they help us reach our goal, but they made the day super fun and are great partners in our community. If you get a chance in the coming weeks or months, please consider giving them your business and thank them for their support.
Does Your Company Care About Kids?
Your organization can get involved by becoming an event sponsor for next year's tournament! Sponsorships are a great way to promote your business and engage local leaders on and off the course. By investing as a corporate sponsor, you can gain visibility with targeted marketing that builds strong business relationships and has proven ROI. Show your goodwill in the community & improve consumer perception of your brand. Learn more by taking a look at our Corporate Charitable Giving Planner and Schedule a Time to Meet with our CEO Today!
We certainly hope that everyone had a terrific time and are already looking forward to next year's tournament. Our turnout was so great that we are considering hosting two same-day competitions next year: one without cheating for serious golfers and one for the less-than-serious golfers who like having the option to purchase cheats for a good cause. Be sure to save June 10, 2022 on your calendar so you don't miss out on all the fun. Also, keep an eye on our golf tournament page for all the most current updates.
Although 2021's event will be hard to beat, we want next year's event to be better than ever! If you attended this year's tournament and have additional ideas for improvement, please send us an email at admin@believeinme.org.
Until next time, Cheers!