On December 3rd, at the Hub Sports Center in Spokane Valley, Believe in Me celebrated the 3rd annual "A Place To Call Home – Gingerbread House Decorating Activity" event, with the shift post-pandemic, this is the first time it was held as an in-person event. At this event, kids and adults joined us to celebrate the Holidays in community, while decorating Gingerbread Houses, spending time with Santa, and getting autographs from WSU Baseball Players: Jacob McKeon, Cam Liss, Elijah Hainline, McKabe Cottrell, and Grant Taylor.
Your participation in the A Place To Call Home event, and your donations made a difference for children without a home in Spokane. In addition, your generosity allowed us to give over 50 Gingerbread House kits and the decorating activity at no cost to marginalized kids in our community. With your generosity, we were able to raise funds through the sale of gingerbread houses kit, the purchase of candies, and the North Pole apparel at the Candy Shop, raffle tickets, and extra donations.
Thank You For Your Support
In addition, we can't stop thanking our corporate sponsors, donors, and supporters enough for their generosity. This event was possible because of them. In the coming weeks, if you get a chance, please consider supporting their businesses and thanking them for their overall support.
Remember The Best Moments For A Place To Call Home
The WSU Baseball players weren't only signing autographs, they were welcoming and distributing the free movie tickets and popcorn vouchers sponsored by Village Centre Cinema, and the Jump Passes for the Trampoline Park sponsored by Flying Squirrel. The kids that came to the event also enjoyed Santa, everyone had an opportunity to get a Santa photo and tell their Christmas wishes.
It was a wonderful time, and everyone enjoyed seeing the creativity one can do with only gingerbread, frosting, and candies, the smile of the kids, and those who were eating the candies while decorating the house.  The ambiance of the HUB Sports Center gave us everything we needed for this event. In addition, iHeart Media helped us to get the Holiday spirit going with the perfect background holiday music for this time of the year.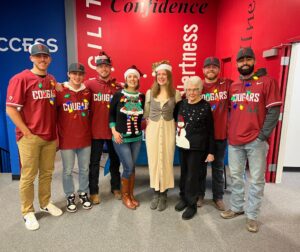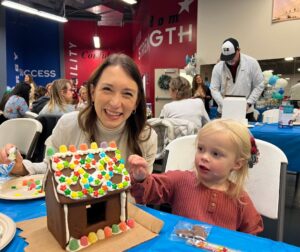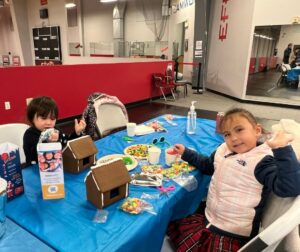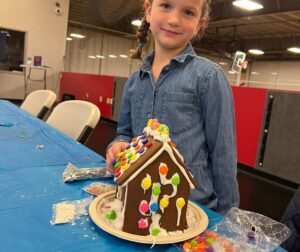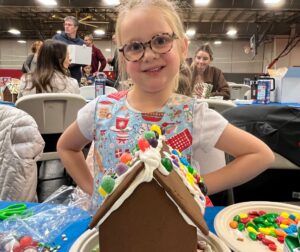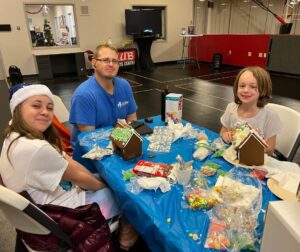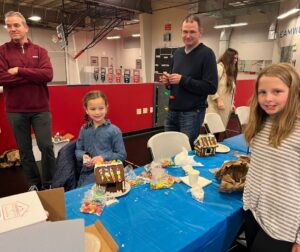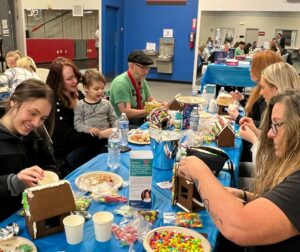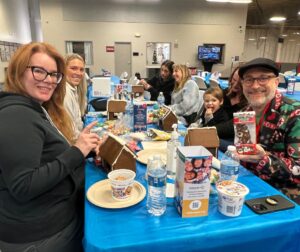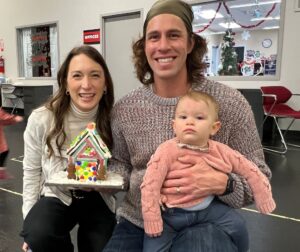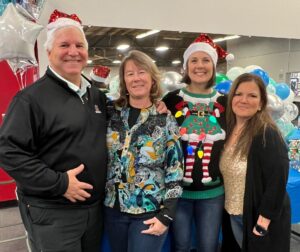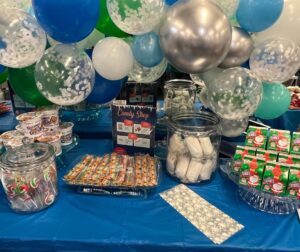 Looking Forward to Next Year
We certainly hope that everyone had an enjoyable afternoon and are already looking forward to next year's event as either a guest, a volunteer, and/or a sponsor. You can check out our next events here and register! If you attended this Gingerbread Event and have additional ideas for improvement, please send us an email at admin@believeinme.org.
Don't forget to share your Gingerbread creations by using #believeinme. See you next year!