Innovative business software solutions and mobile app technology for social good took center stage at Washington State University's 20th annual Business Plan Competition, held on Thursday, April 27. As a proud sponsor, Believe in Me witnessed the collective themes presented by talented participants, showcasing their entrepreneurial spirit and passion for making a positive impact.
Innovative Ventures Shine: y255 Takes Top Honors at WSU's Business Plan Competition
Among the event's highlights was the announcement of the grand prize winner, y255, who walked away with the esteemed Herbert B. Jones $15,000 award. Led by David Barr and Andrew Overaa, y255 is an advertising agency that connects businesses with Gen Z through immersive video game experiences. Their expertise in creating tailored, in-game product placement marketing strategies impressed the judges and fellow participants.
The competition, hosted by the WSU Center for Entrepreneurship (CFE), provided a platform for student teams to present their business ideas and compete for cash and in-kind prizes totaling $86,000. This year's competition attracted 346 students from seven WSU colleges, five universities, and six high schools across Washington and Idaho. The diversity and creativity displayed by the 123 venture teams captivated the panel of over 120 entrepreneurs, investors, and industry leaders who virtually and in person evaluated the competition.
While the Open League took place entirely virtually, the WSU College League and High School League featured preliminary screening rounds followed by in-person finals on the WSU Pullman campus. The high school league, in particular, showcased the entrepreneurial potential among young minds, offering a glimpse into the innovative ideas of tomorrow's leaders.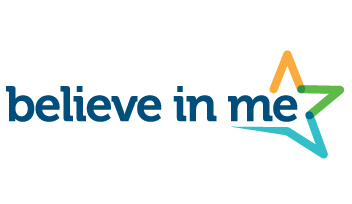 Believe in Me Fosters the Innovators of Tomorrow
Believe in Me, through its Education Pillar of Caring, recognizes the importance of investing in entrepreneurship education for youth across the state of Washington. As a sponsor, we are committed to nurturing and empowering the next generation of innovators and leaders. By supporting events like the high school league at the Business Plan Competition, we provide resources, mentorship, and opportunities for students to explore their entrepreneurial aspirations.
The high school league showcased exceptional talent, with teams presenting various innovative business plans. One standout team, Mai Bowl from Sammamish High School, clinched first place with their fresh fruit, low-calorie smoothie bowl concept, offering a healthier dessert option. Their dedication to promoting wellness through their customizable, self-care subscription box, Wellness Rediscovered, earned them additional recognition and a prize of $1,000.
Another notable team, Oval, presented a dashboard tool designed to streamline tenant management for real estate investors and landlords, securing a well-deserved prize of $2,000. Furst Pick Dog Grooming, committed to providing affordable and conscientious pet grooming services, caught the judges' attention and received a prize of $500. Luxe Tech, specializing in the development of secure and smart accessories, showcased their innovative ideas, earning them recognition and a prize of $250.
Championing Young Entrepreneurs
Believe in Me's involvement in the high school league of the Business Plan Competition exemplifies our dedication to fostering entrepreneurship education throughout Washington State. Investing in these young entrepreneurs empowers them to develop their business acumen, critical thinking, problem-solving, and presentation skills—essential traits for success in a rapidly evolving business landscape.
By encouraging and supporting entrepreneurship education, we cultivate the potential within each student, empowering them to pursue their passions and fostering a culture of innovation and creativity. Our event sponsorship is a testament to our commitment to nurturing the entrepreneurial spirit and investing in a brighter future.
Congratulations to all the high school teams that participated in the competition, as well as their mentors and supporters. Let us continue to ignite the entrepreneurial flame within young minds, paving the way for a generation.