Beauty, Compassion, and Community: Mystique's Support of Believe in Me
In the heart of Coeur d'Alene, there's a place where beauty meets compassion, and style intertwines with a commitment to community. Mystique, a beacon of elegance and goodwill, has been more than just a haven for pampering and rejuvenation. They have become steadfast supporters of charitable endeavors, especially for our organization, Believe in Me. This commitment shines through, especially in their sponsorship of our annual charity event, A Place to Call Home.
Beauty and Beyond: Mystique Salon in Coeur d'Alene
Mystique Salon is a beacon of beauty and self-care in the charming city of Coeur d'Alene. This local gem offers a comprehensive range of full-service hair treatments, including expert cuts, stunning color transformations, and personalized styling that reflects the latest trends and timeless elegance. Beyond hair, Mystique Salon also boasts a dedicated nail care service where clients can indulge in meticulous and artistic manicures and pedicures. The salon's commitment to excellence goes beyond aesthetics; it's a haven for those seeking a holistic and rejuvenating experience. With a talented team of professionals, Mystique ensures that every client looks their best and feels pampered and revitalized, making it a perfect partner for our mission at Believe in Me.
At the Heart of A Place to Call Home
Our annual event, A Place to Call Home, is a festive celebration that embraces holiday traditions and is a powerful platform to champion the cause of marginalized youth. Amidst the cheerful decorations and Santa's warm presence, the event takes a moment to highlight the invaluable work of local children's charities, generously supported by Mystique. These charities play a vital role in providing marginalized kids with more than just a haven; they offer a profound sense of family, community, and opportunities for learning. Mystique contributes to the festive spirit by generously donating salon gift certificates as a beautiful addition to our event. Each attendee at A Place to Call Home will receive these certificates, adding a touch of glamour and self-care to the celebrations.
Mystique: A Catalyst for Change
Mystique's sponsorship of "A Place to Call Home" is not merely a gesture; it's a commitment to weaving the fabric of a compassionate community. This partnership embodies the salon's dedication to more than just outward beauty—it reflects a genuine concern for the well-being of marginalized youth in the community. Mystique's involvement showcases how businesses, like beauty salons, can play a pivotal role in supporting local initiatives, ensuring every child can develop the self-confidence needed for a successful future.
Empowerment Through Beauty and Goodwill
Believe in Me's vision is succinct: to empower all children. This vision resonates with the ethos of Mystique. Through youth empowerment programs, both organizations strive to provide marginalized kids with the essentials for a brighter tomorrow. Mystique's sponsorship supports their business and directly contributes to fulfilling basic human needs for marginalized youth. It's a beautiful synergy where beauty and benevolence intertwine, creating a community where every child can thrive.
Diversity & Inclusion at the Heart
Believe in Me's commitment to diversity and inclusion is mirrored in Mystique's approach. Both organizations envision spaces that radiate warmth, inclusivity, and friendship, where everyone can confidently explore their potential regardless of background. This commitment is not just talk; it's a tangible aspect ingrained in the very fabric of both organizations. It's not just about the outward beauty of a salon or the success of a charitable event; it's about fostering an environment that celebrates individuality, ensuring that no child is left behind.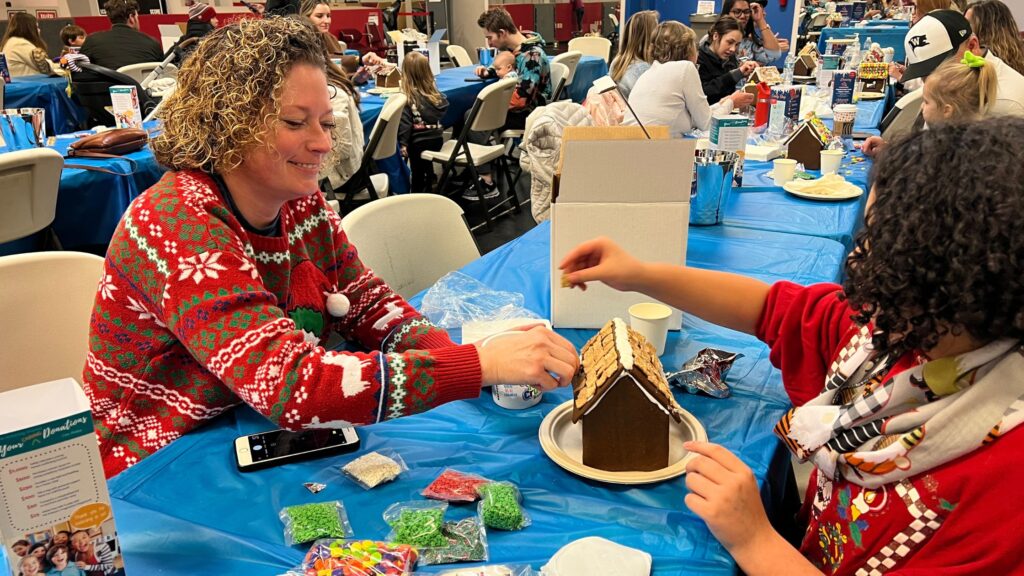 Mystique and Believe in Me's Transformative Holiday Tale
As the holiday season unfolds, Mystique and Believe in Me weave a transformation narrative that goes beyond the cosmetic and embraces the profound. Together, they exemplify the extraordinary impact that businesses and charitable organizations can have when working hand in hand. In celebrating the magic of "A Place to Call Home," let's celebrate the enduring spirit of giving, empowerment, and the boundless potential within every child—a testament to the harmonious marriage of beauty and compassion.
If you share our commitment to creating brighter futures for marginalized youth, we welcome you to join our mission. Reach out to us today to discover potential partnership opportunities and contribute to making a meaningful impact on the lives of children in need. Let's embark on the journey to create a better world for the next generation. Don't hesitate—contact us now to start making a difference.